A protected wine region…
The vineyards gently embrace the outlines of the Luberon Mountain.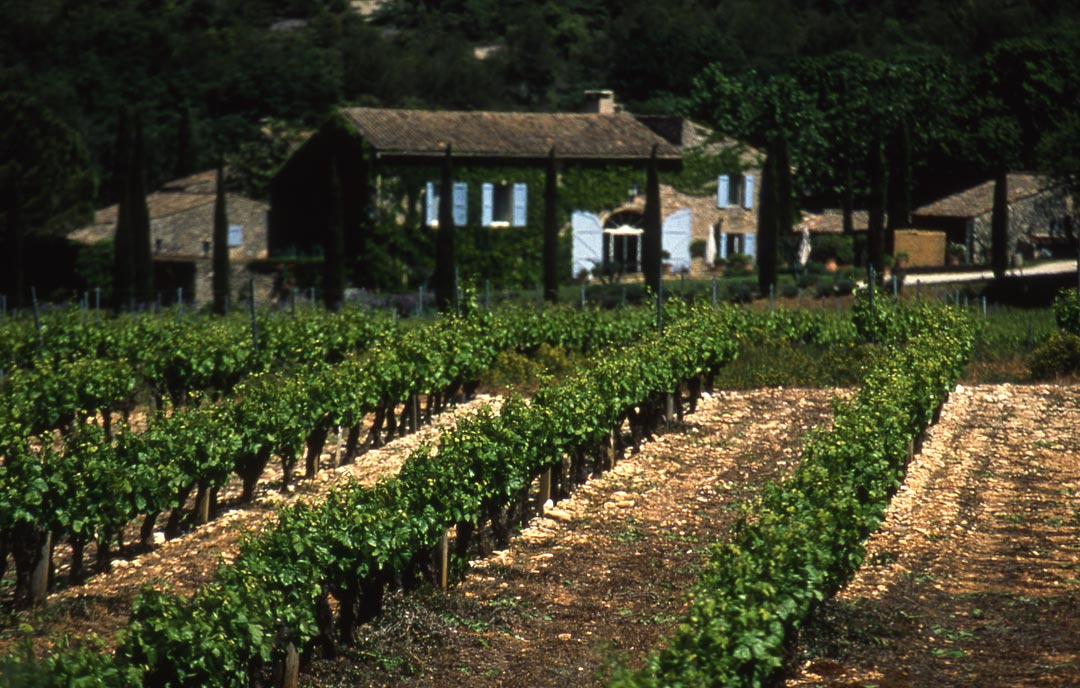 Vines are grown on both sides of the mountain, apart from in the Combe de Lourmarin, which separates the "grand" and "petit" Luberon.
AOC Luberon is a mountain appellation. Here, the vines grow at an altitude of between 200 and 450 metres. The terroir is rich, with Miocene sands in the "Pays d'Aigue" area, limestone scree at the foot of the mountain, and the red clay found specifically in the Apt area. The climate is a mix of Rhone influences and benefits from the cooler temperatures of the high provençal plateaux. The mountain range brings about significant variations in temperature, which ensure that the red wines retain their bite, and that there is a substantial production of white wines.
Coupe géologique de l'AOC Luberon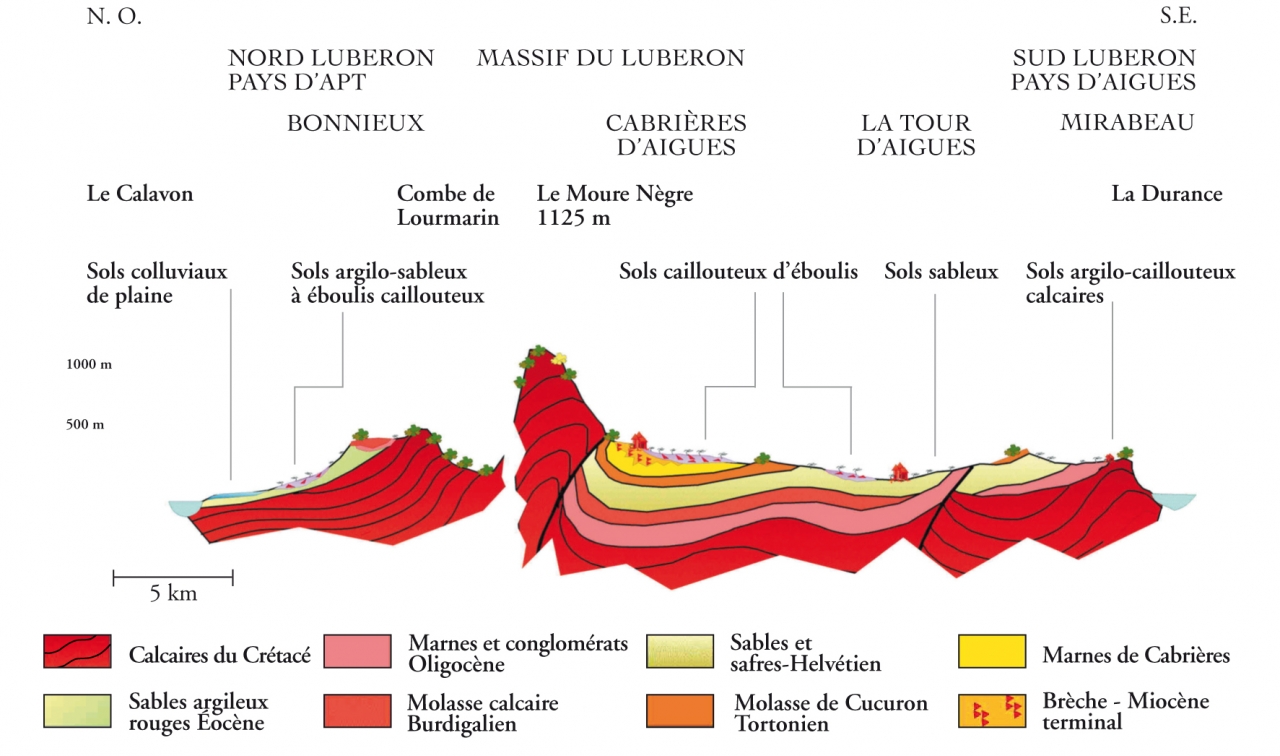 Cliquez-ici pour en savoir plus la coupe géologique de l'AOC Luberon (PDF)