Our Producers
Information and contact details of all the AOC Luberon producers
To find a producer, select a village, or scroll down the list below.
Domaine les Perpetus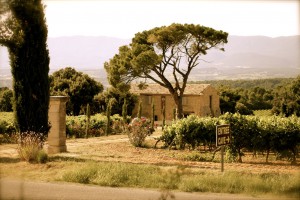 Characteristic : Wine and olive oil producer. From this summer, a caravan to rent for few nights in the vineyard.
D973 - 84240 La Tour d'Aigues
Tel. : 0490088523 / E-mail :
Website : http://www.domainelesperpetus.com
Domaine les Vadons
Characteristic : Organic wines, olive grove on the estate.
La Resparine - 84160 CUCURON
Tel. : 0490771340 / Fax : 0490771340 / E-mail :
Website : http://www.domaine-les-vadons.com
Domaine Meillan Pagès
465 Chemin de la Garrigue - 84580 OPPEDE
Tel. : 0432521750 / Fax : 0490769478 / E-mail :

Domaine Michel Isouard
Campagne le Plan - 84160 VAUGINES
Tel. : 0490682073 / Fax : 0490682073 / E-mail :

Domaine Rafinel
1400 route de la Bastidonne - 84240 LA TOUR D'AIGUES
Tel. : 0601762133 / E-mail :

Domaine Regarde Moi Venir
chemin du Grès
Tel. : 0604151113 / E-mail :

Domaine Ruffinatto
Quartier le Tubet - 84560 MENERBES
Tel. : 0490723976 / Fax : 0490723976 / E-mail :

EARL Le Collet Vert
Route de la Bonde Quartier La Marchande - 84120 PERTUIS
Tel. : 0614267476 / E-mail :

GAEC des Hauts Pimpants
12 chemin de la Combe des Cavaliers - 84160 LOURMARIN
Tel. : 0625496570 / E-mail :

GAEC Martialis
Boulevard du Sud - 84160 CUCURON
Tel. : 0490777838 / E-mail :